Profile
Haug-Enqvist is a multidisciplinary studio for design, branding and consulting based in Berlin. Our professional expertise ranges from developing brands, establishing visual identities and creating high-quality design products in the fields of print, editorial and web design. With a distinct focus on holistic solutions we set a high value on sustainable experiences. We work research-based, content-driven and process-oriented.
Our clients are nationally and internationally renowned institutions and companies in the fields of art, culture and economy.
With the help of carefully selected specialists from a variety of creative arenas we can offer exclusive competency in the fields of brand strategy, digital media, text, photography and film.
Services
Creative Consulting
Delevopment of innovative communication strategies in terms of brand design and advertising.
Visual Identity
Development of creative visual profiles for companies, institutions and projects. This includes creation of logotypes, typography, colour and entire visual worlds as well as the process of defining and sharpening a brand's profile and position.
Editorial Design
Design of magazines, catalogues, books, brochures and annual reports.
Web and Mobile Design
Concept and design of websites, shops, apps and e-mail newsletters.
Let's work together
Whether it's to collaborate or just to request information, drop us a line anytime. We'd love to hear from you.
studio adresse bei haug-enqvist.com
Selected clients
Akademie Graz ⁄ Annelie Schubert ⁄ Argobooks ⁄ Ballett Frankfurt ⁄ Berlinische Galerie ⁄ Bonniers Konsthall, Stockholm ⁄ Château de Versailles ⁄ Daimler Crysler AG ⁄ Department of Culture, Media and Sport, London ⁄ Deutsche Bank Art ⁄ Deutsche Guggenheim Berlin ⁄ Deutsches Hygiene Museum ⁄ Deutsche Post DHL ⁄ Die Zeit ⁄ Dumont Buchverlag ⁄ E15 ⁄ Fichtner GmbH & Co.KG ⁄ fineartmultiple AG ⁄ Galerie Campagne Première ⁄ Galerie Lena Brüning ⁄ Galerie Leslie ⁄ Galerie Neu ⁄ Hatje Cantz Verlag ⁄ Hugo Boss ⁄ Iaspis, Stockholm ⁄ Jim Rakete ⁄ Kerber Verlag ⁄ Magasin III, Stockholm ⁄ Mercedes-Benz ⁄ Palais de Tokyo ⁄ Peugeot ⁄ Prestel Verlag ⁄ Revolver Verlag ⁄ Schierke Photographers ⁄ Schiesser AG ⁄ Sleek magazine ⁄ Staatsballet Berlin ⁄ Städtische Galerie Wolfsburg ⁄ Sternberg Press ⁄ Verbal Verlag ⁄ Walt Disney Studios Motion Pictures, Sweden ⁄ Weberbank AG ⁄ Weld Dancecompany, Stockholm ⁄ Wilder Baron ⁄ William Forsythe
Contact
she
—
Studio Haug-Enqvist
Bülowstrasse 66, D2/EG
D–10783 Berlin
T + 49 30 269 47 610
studio adresse bei haug-enqvist.com
www.haug-enqvist.com
Studio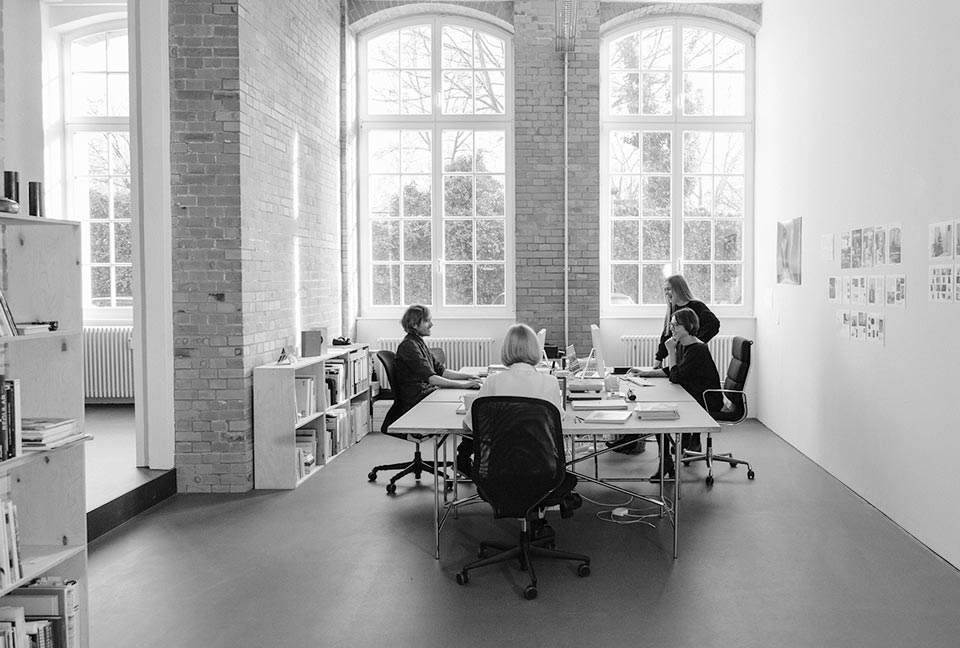 Internship
We offer an internship of 3-6 months to highly motivated students of communication design with completed basic studies. Please send your application to studio adresse bei haug-enqvist.com
Imprint
Images are displayed for portfolio purposes only and are subject to copyright on behalf of their creators. Any external commercial usage is therefore only permitted if copyright is granted in writing by its respective holder. Studio Haug-Enqvist is not liable for the content of any external links on this site.
she
is a cooperation between Ingrid Haug & Jonas Enqvist
www.ingridhaug.com ⁄ www.donebyme.com